Careers at Caledonia Haulers
Driving Careers – Apply Online Today
At Caledonia Haulers, we are pleased to offer 5 individual options for our drivers to help with your lifestyle demands, while giving you flexibility to change if a situation would arise. Keep in mind your geographical area may impact the options available at any time. 
The following is for all options: 
Live or pre-loading applications may vary
May or may not require pumping on or off of food grade liquids
Variable drop and hook trailer requirements
In-transit heat temperature controlled tank apparatus
Company supplied in-truck communication system
If service is not required at the terminal, the driver has the option to keep the truck at home
Over-the-Road Plus drivers are required to travel all 48 states and Canada
Averaging 15-21 days of travel with 3-4 days home time if desired
Maximum / minimum travel days, beyond the minimums, are negotiated between the driver and the Driver Manager

Driver Managers and driver have options to operate in 48 states (no Canada lanes)
Averaging 12-18 days of travel with a potential of 3 days off
Maximum / minimum travel days, beyond the minimums, are negotiated between the driver and the Driver Manager

60% re-starts at home with 40% re-starts on-the-road
5 ½ – 6 day work week with re-starts at home or location of your choice
Flex Option – Variable work week / work days depending on driver and Driver Manager choices and company needs
Flex Option – Driver utilizes the 40% on road re-start option to stay out longer on occasion / occasions along with varies re-start locations.
Flex Option – After 6 months and every 6 months forward, the driver will have the option to select from the other plus opportunities listed

Pre-planned rotation calendar schedule consisting of a 6 days on / 2 days (48 hours) off duty at home or location of choice
Days off will consistently vary on this rotating calendar schedule
Driving lanes will vary and drivers may see 30 plus states of travel

5½ to 6 day work week with re-starts at home
Driver has options to have weekends or days off during the work week as long as it's a constant pattern
5 nights in the truck sleeper with 2 nights at home
Operating regional lanes will vary by where the driver lives
Our first routes consisted of 90 milk cans from 20 farms and averaged around 50 miles per day.
Caledonia Haulers Driver Requirements 
Interested in a career at Caledonia Haulers? Our drivers must adhere to strict requirements including those below:
No serious traffic violations within last 5 years, including reckless / careless driving, driving while intoxicated or under influence of alcohol or drugs, hit and run, leaving the scene of an accident, or failure to report an accident. 
No serious traffic violations within last 3 years, including excessive (serious) speeding – 15 mph or more over posted limit, improper or erratic lane changes, or following too close.
Must have 1 year verifiable over the road experience with at least 6 months within the past year.
No more than 3 Moving Violations (warnings and/or tickets) within the last 3 years.
No more than 3 Hours of Service violations within the last 2 years.
No Out of Service Violations within the last 2 years.
No major preventable accidents within the last 3 years.
No more than 3 jobs within the last 12 months.
No Felony convictions.
Must have current DOT physical and current commercial drivers license with tanker endorsement.
Must be willing to complete and pass a Post-Offer Functional Capacity Evaluation Screen.
Must be able to meet the physical demands of the job.
Must be willing to submit and have a negative drug screen upon hiring.
Must be at least 23 years of age, unless otherwise approved by President/Safety Director.
Must meet all Federal Motor Carrier Safety Regulations.
2015, 2017 & 2018 winner in MTA Accident Free Safe Driving for Tank/Bulk Over the Road category.
Employee Benefits
Incentives Program
Caledonia Haulers has a wide range of incentives for our drivers. From sign-on and recruitment bonuses, driver of the month and driver of the year, recognition awards, and more. 
Company Benefits
We also have several company benefits for our employees including: direct deposit, vacation pay, health and dental insurance, 401K and profit sharing programs, and more. 
We haul dozens of food grade products including milk, cream, juice, water, corn syrup, soy sauce, vegetable and soy oils, yeast, yogurt, and liquid smoke.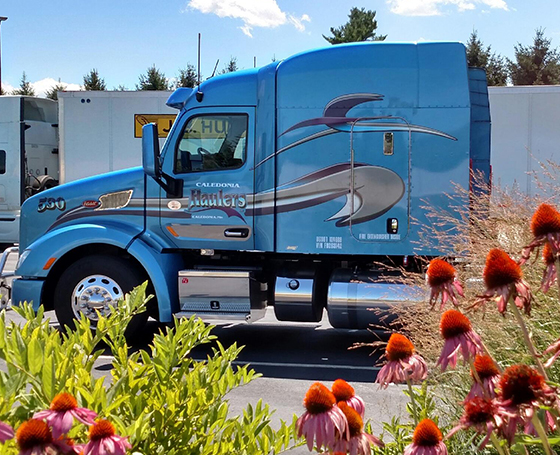 Driver Application
Thank you for your interest in driving for Caledonia Haulers. 
If you have a printed copy please fill it out manually and either:
Fax it to 507-725-9014
– OR –
Mail it to Attn: Recruiter, Caledonia Haulers, LLC, PO Box 31, Caledonia, MN 55921
If you have any questions working at Caledonia Haulers, please give us a call at (800) 325-4728.
New $5,500 Sign-On Bonus as of February 2019 
Driver Perk – Stay Overnight in the Bunk House
The Bunk House, located just behind the maintenance shop in Caledonia, is available for drivers to stay overnight should they have to lay over, waiting for shop work on their truck, or completing orientation. Bunk House lodging is a FREE or no cost as a benefit to our drivers and employees. We reserve the right to prohibit any employee that fails to respect the house or it's guests. This facility has:
Two full bathrooms
Full kitchen
Four bedrooms
Computer office
Living room (with flat screen TV)
Finished basement area (with flat screen TV)
Laundry utilities
Fitness room with TV
Outdoor patio with grill
Our highly trained and certified Milk Receiving and Transfer Services attendants move over 300,000 gallons of raw milk per day.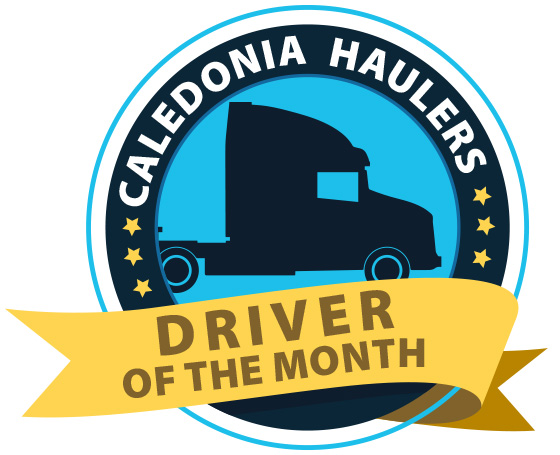 Driver of the Month
Congratulations to our December 2019 Driver of the Month:
                   Al Snitker of Waukon, IA
We did everything by hand until we got our first computer in 1992.
Non-Driving Careers
Interested in a non-driving career with Caledonia Haulers? Check below to see our open positions.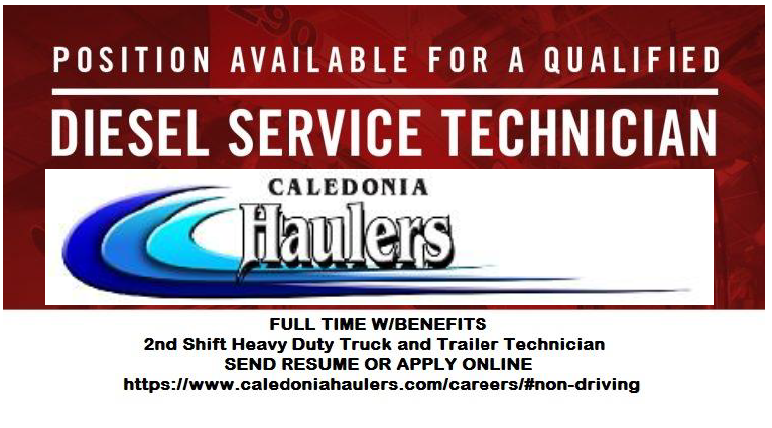 Jacket Order Options